I hope today finds everyone full of holiday spirit and doing well! I just put a pan of Cinnamon Roll muffins in the oven (a Pinterest find) and expect to have the house full of cinnamon goodness very soon!
We also have some fudge, Oreo truffles and some unbaked sugar cookies tucked away for any of you sweet tooths!
This year, I have tried to pair down our holiday activities. I haven't made as many treats (we don't need them), we haven't done as many "Christmas" activities, we have mostly been home or visiting with friends...and I have liked it!
For those that have been around here long, you may remember a couple of years ago when I said I longed to have a 3 am friend. I have plenty of friends, but I haven't had that really close girlfriend in a long time and I have longed for it. Well, this week, a friend invited my children and I over for breakfast so we could talk, she ended up keeping my little ones for an hour while Tigerfan and I went to get our adoption physical. When I got back to her house, we ate...four hours later we ate again...and an hour after that, we finally went home. It was such beautiful, sweet fellowship and such a gift from God! Something my heart has yearned for and yet so unexpected!
Another Christmas blessing has been the completion (almost) of our home study application. All we lack are pictures of each room in our house (the camera batteries died mid photo-shoot) which I hope to finish up today and a letter from the director of our home school tutorial saying I really do teach there. This is a HUGE accomplishment! I had no idea what that entailed until we were in the midst of it! 20 something pages, an autobiography from my husband and from me, physicals for the whole family, gathering birth certificates and marriage certificate, finding references...it has been a huge undertaking and we are HOPING to mail it off Monday!!! Tigerfan has been absolutely amazing...what was completely overwhelming to me, he just grabbed onto and plowed forward and here we are! Our next step is to get our fingerprinting and local background checks and start on passport applications! Things are moving along.
To that end, I, who have NEVER had trouble sleeping...cannot sleep anymore. I go to bed thinking about orphans and I wake up at night thinking of them. My new routine is to pray for those children, pray for their caregivers, pray for those who might choose them until I fall asleep each night. And as I wake up during the night, my prayers continue. I never saw the needs of the fatherless around us until my husband began to mention adoption...and now, I cannot ignore it. 147 million orphans. 147 million children who will go to bed fatherless. Many who will age out of the orphange with no family and no hope. Many who will be "sold" into prostitution or forced into military service. 147 million children who long for a family. My heart is broken for them and for their plight.
So, this year...if you need a cause, if you need a place for your end of the year giving and your heart is tender towards these little ones, consider seeking out an organization that gives hope to the hopeless. There are so many: Sixty Feet (who you can help right now by voting for a grant), Amazima, My Father's House, PeopleWeaver...there are SO many more! Our eyes have been opened to the needs of those that cannot help themselves and we can no longer ignore them or pretend they don't exist. James 1:27 says, "Religion that is pure and undefiled before God, the Father, is this: to visit orphans and widows in their affliction, and to keep oneself unstained from the world." This Christmas, while we celebrate the birth of Jesus, the savior of the World, a little piece of our hearts will be in an orphanage on the other side of the world. Hopefully, next Christmas, there will be one less orphan, one less who is fatherless, a little girl who will hug the neck of Tigerfan and call him daddy. But there are so many more. Please, this holiday season...pray for those who have never even heard of the Light of the World and consider what you can do.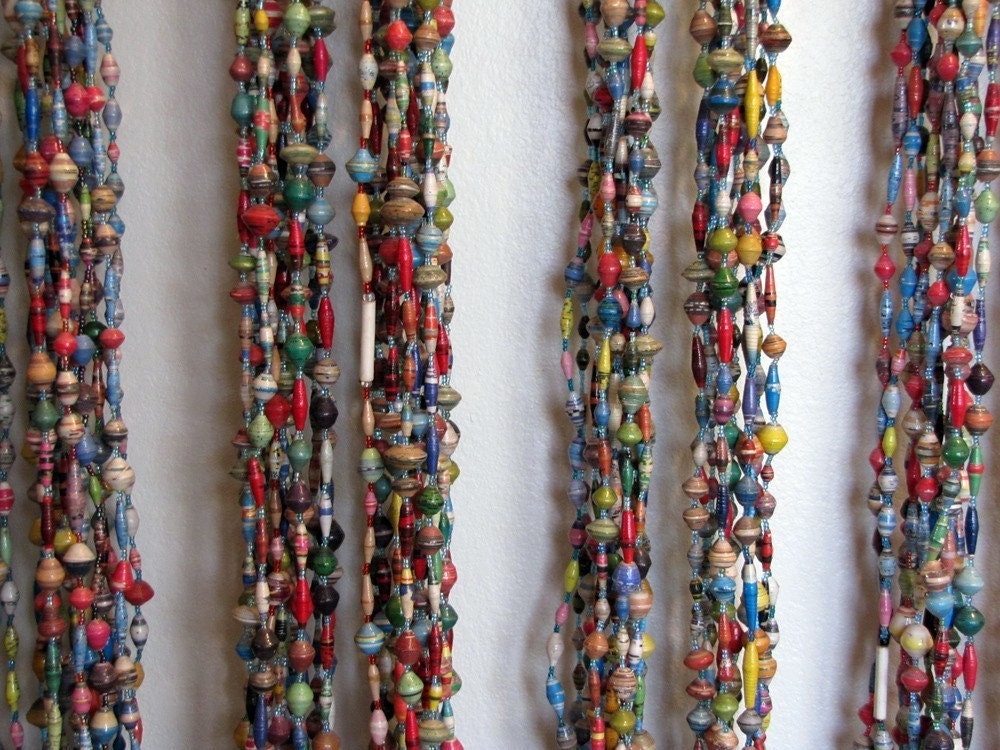 On that note, our other exciting news is that our fundraising "stuff" has come in this week! We got our paper bead necklaces from PeopleWeaver and they are completely beautiful!!! We also got some beauty products from Ladybug Blessings that we will be using to do a brochure sell! I'm excited to try them out...I just wish that we would have started earlier cause this stuff would have made great Christmas presents...maybe Valentine's??? Anyway, a friend of mine has also found a good price on Ugandan vanilla beans, so I am also hoping to make some Ugandan vanilla extract! It is exciting to see these things coming together...I'll keep you posted, and if you happen to be in the market for some rockin' Ugandan Paper beads or some oatmeal soap...I can hook you up!!!